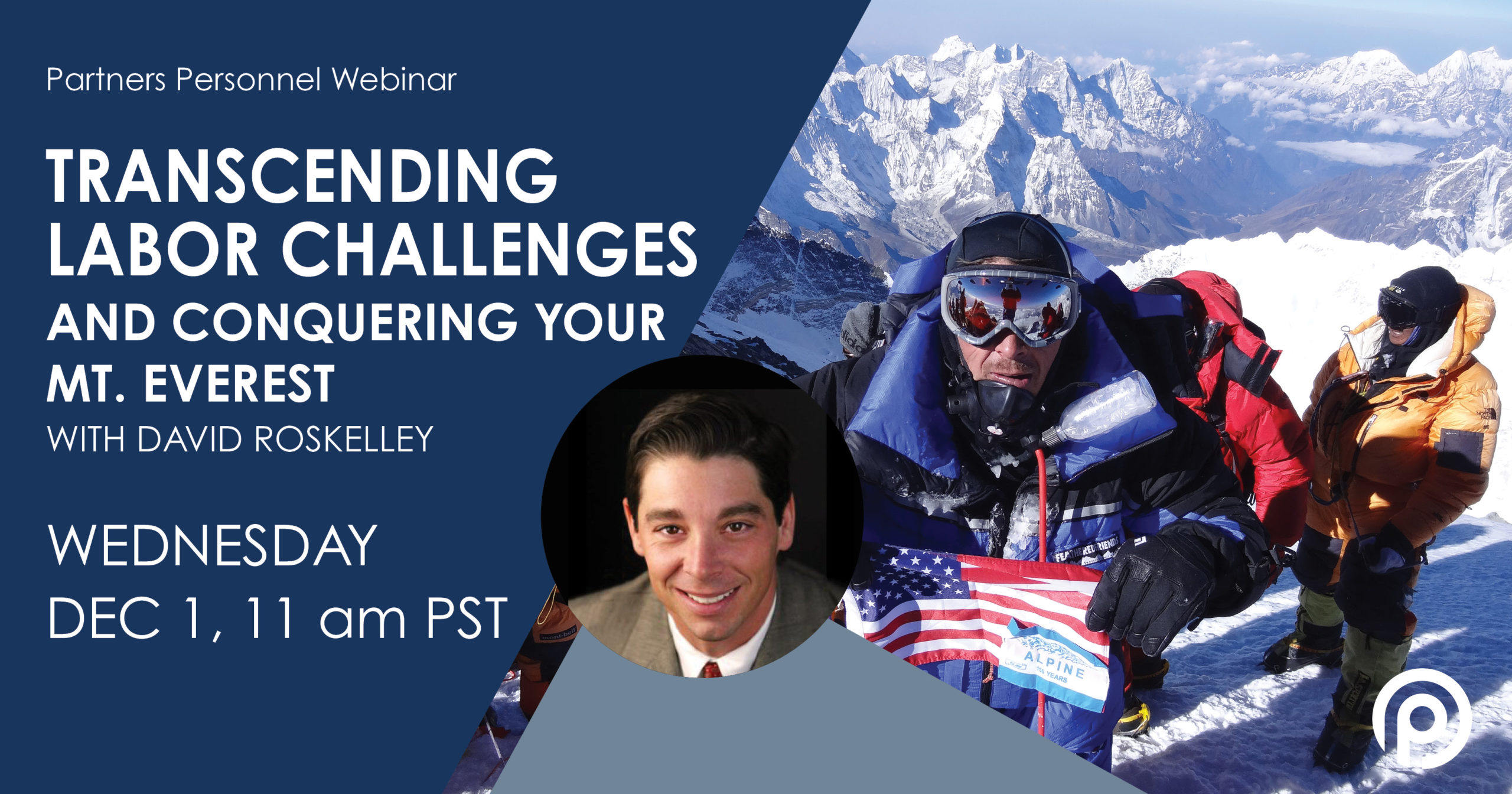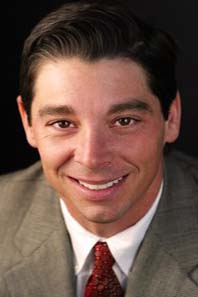 Businesses are facing new and unforeseen challenges with the current labor shortage. Join us on Wednesday, December 1, at 11:00 a.m. (Pacific Standard Time) for a free webinar featuring David Roskelley, the first and only American to climb The Seven Summits and The Volcanic Seven Summits as he shares valuable insights and practical tips on how to transcend challenges and reach new heights.
As a business owner himself, David understands today's workforce challenges. "To reach the summit of Mount Everest is a matter of life and death and you are at the mercy of forces beyond your control," Roskelley said. "Success or failure in business or on the mountain comes down to mindset. Fortunately, mindset is a skill that can be learned and applied to overcome any challenge."
Don't miss the opportunity to look through the lens of a world-class mountaineer and learn about the mindset and principles that will help you transcend challenges and take your company to new heights.
Partners Personnel is a full-service staffing company with offices nationwide, dedicated to finding the best talent for our clients and building great careers for our associates. We are committed to helping our clients understand what is happening in the labor market and providing them with real solutions to attract, retain, and engage employees. Please visit our website to learn more about the services we provide or call us today to discuss how we can help with your hiring needs.